Description
This is the tool required to eject your SIM card from the iPad, iPhone 4/3G/3GS. Why widen you SIM ejector hole, or risk damaging your iPad or iPhone by trying to open it with unknown household objects. With this item you are never stuck without access to your SIM card. This solid metal opening key easily clips to your keyring so it goes where you go.
Compatibility:
iPad, iPhone, iPhone 3G, iPhone 3GS, iPhone 4
Halx Home Automation Save energy
Networks Supported for Factory Unlocking
Secure Card Payments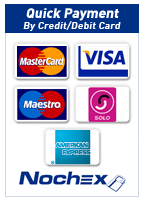 Rebelsimcard
All brandnames, logos, trademarks and trade names listed on this website are the property of their respective owners.
SolutionsPoint Limited & Rebel Simcard are in no way associated or affiliated to any of these brands or companies listed on this website.