Used to upgrade Rebel Simcard to a newer firmware.
Package Contents :
Rebel Programmer - 1 Unit,
Professional Sim Adaptor - 1 Unit.
The Full size programmer is the ideal choice when purchasing a rebel simcard as this programmer has Drivers for windows XP 64 and Vista64.
Simple and Easy to Upgrade or Downgrade Rebel simcard firmwares.
Drivers for the Rebel Full size Programmer can be found here for all operating systems
Other added Benefits of the programmer are that it can be used with cardinal software for gsm simcard and you can explore the simcard and its folders and also read deleted SMS messages from simcard and phone books to backup on your PC.
Works on all windows OS 32 & 64 Bit
Rebel Full Size Professional Sim Adaptor Included
Watch Video on how to use Rebel programmer
Halx Home Automation Save energy
Networks Supported for Factory Unlocking
Secure Card Payments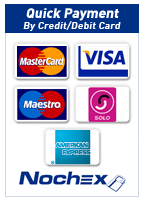 Rebelsimcard
All brandnames, logos, trademarks and trade names listed on this website are the property of their respective owners.
SolutionsPoint Limited & Rebel Simcard are in no way associated or affiliated to any of these brands or companies listed on this website.